Statements
2020-04-11
IDUSA Rejects Cosatu's R254bn Eskom Rescue plan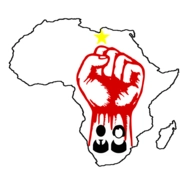 The Independent Democratic Union of South Africa (IDUSA) rejects the R254bn Eskom's rescue plan because first and foremost, we can't keep on throwing money at the problem, being Eskom. Eskom has no problem of money; Eskom has a problem of mis-leadership and mismanagement from the ruling party and Mr. Pravin Gordhan as the shareholder. Eskom have received a lot of money in a form of bailouts over several years and that strategy has fallen flat and put us in a much deeper problem because of applying the same mindset over Eskom repeatedly.
The workers of Eskom did not cause the problem of Eskom. IDUSA would like to conscientize Cosatu that the workers are already paying for Eskom and other SOE's. Workers are buying electricity at exorbitant prices, to an extent that the prices of electricity have increased with well over 300% over the last few years. The workers have been taxed by government in order to bail Eskom out, and now Cosatu calls for Workers to "donate" their pension funds through PIC to continue to exploit the workers. We also are aware that there is no guarantee that the money to be used to bail Eskom out will be returned, in fact it is likely to be written off once minister Pravin Gordhan is finished with dismantling and running Eskom to the ground, hence we call it "donating". It makes no sense why a federation that claims to have the interest of the workers at heart would make such an unreasonable submission to have workers to pay for something 3 times without any clear plan of not repeating the same mistakes repeated in the past.
Its is clear that Cosatu is interested in polishing and putting a cherry on top of its relationship with the ruling party (ANC) at the expense of the workers. What is likely to happen after this deal is sealed, the same leaders of the federation will be offered deployments into various government spheres to square everything up and for delivering 254bn of the workers to the ANC. This shows you how dangerous it is to have Union/federations affiliating with the political parties/government, they are conflicted. Their mandate is and was to be to protect the workers at all costs and so far, they have been sleeping with the employer. Wake up!
The proposal of Cosatu is not going to help Eskom, the workers or even the South Africans in any case because it has no real practical steps. This is Cosatu signing a blank cheque to the government. The federation aims to have the PIC to be weakened so that they can control the purse of the workers who have worked so hard to retire comfortably. The PIC must be left alone, so far it is arguably the most stable state owned/controlled institution. Once again, the proposal wants the government to milk it and suck it dry so that they can loot even further.
These questions must be asked: Why drag PIC in a mess that it is not of its own creation even when you know the risk of the losing all the monies of the workers or return on investment? Why volunteer worker's monies even when the shareholder haven't asked yet? What are the interests of Cosatu? Are those the interests of the elites that lead the federation or the interests of the workers that won these monies in PIC? What forum was used to conclude that the workers are willing to bail Eskom out?
Before we can start talking bailouts and PIC funding Eskom the following must happen:
•Minister Pravin Gordhan must step down so that we can have political will to change things in Eskom and we can have a fresh approach. Minister Pravin Gordhan presided on the collapse of Eskom and we think he has no will to take any drastic steps to overhaul the entire Eskom into an SOE that we want it to be. Minister Gordhan misled the president during the December/January load-shedding saga and if he is a man of integrity as he claims to be, he must step down.
•All that have been found to have done wrong things must be arrested and the money must be recouped. All the contractor that have overcharged and overpriced the services and goods must pay back the differences. All contractors that did not deliver on the specified period that they had to deliver must be penalized and ultimately replaced without Eskom loosing out.
•All evergreen contracts that no one is willing to talk about, must be reviewed and possibly cancelled if there is no will to meet Eskom halfway in price reductions on services.
•Cancel IPP, Independent Power Producers contracts that are overpriced and develop internal capacity to produce renewable power within Eskom. Eskom is buying power form the IPPs at a very high cost and we can not afford to have capitalists now being the generator of power.
•Auditor General scope must go into SOE's so that we can see how procurement processed were and are broken by Eskom executives. Procurement of all services, coal, goods and material of Medupi and Kusile must be a relooked at and audited so that we can see if the prices charged are market related. If it is found that prices were inflated, the monies must be recouped.
•Stop the unbundling process. It is costly and will require two separate management structure that will be hired, and many jobs will be lost in the process.
The workers must reject Cosatu and its affiliated union. THE END
Issued by Independent Democratic Union Of South Africa
For media enquiries contact
Godwin Ratikwane (Secretary General)Cell: +27 (72) 919 2944 / +27 (83) 260 8823
IDUSA- [Independent Democratic Union OF South Africa]